Courtney is a Hair Stylist at Element Hair Studio.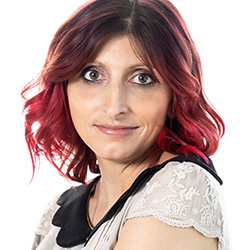 My name is Courtney Voisin, I am a proud stylist at Element Hair! I'm originally from a small town just north of Kitchener. I first began my hair career 10 years ago when I graduated hair school at Voila. 
My passion for hair really took off for me in high school after doing co-op at a little salon in my hometown. What I love most about being in the hair industry is the endless amount of creativity. Everyday is different and I love the connection and relationships I am able to build. I just overall love to make people feel good about themselves, which is my favorite part of being a stylist .
The biggest compliment is the smile on my clients face after transforming their hair into something beautiful! 
After joining the Element Hair team I quickly learned that this salon is full of genuine amazing people. I could not be happier then where I am now, special thanks to all the greatly people that have inspired so far, I cannot wait to meet more of you and I continue to do what I love most , hair!!!!
Come visit me at Element Hair!
To book a consultation or appointment with Courtney simply call us at 519-746-1212 or book online here.