Kim is a Director, Master Hairdresser and co-owner of Element Hair Studio
Kim is currently not taking new clients.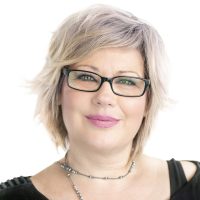 Kim began her career in some of KW's leading salons during her 20's, and as of 1994, Lance and Kim opened their first studio location in Kitchener!
At the time, Kim was also working as an on-set stylist for Mark & Lisa Staff and was responsible for stylizing many of their photoshoots; including a couple smokin' hot Firefighter Calendar shoots
Kim is a true problem-solver and people-pleaser. In fact, she strives to match each client with their perfect look by considering not only their physical attributes, but their lifestyle and personality as well.
Kim has studied with some of the world's top industry leaders including, NYC's Tony & Guy Creative Team, EVO Artistic Director Micheal Crispel, and Gerard Scarpaci of Hair-Brained.
She has won Gold and Diamond in the Waterloo Chronicle Readers' Choice Awards for Favourite Hair Salon and Favourite Stylist and Best Hair Colour Technician.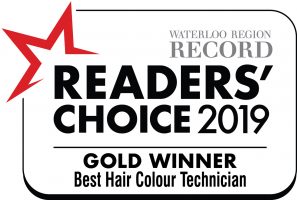 With all her experience and unquenchable thirst for perfecting her own craft, she is dedicated and passionate to teach her Element Family new skills and help them grow. She is continuously focused at offering her best.
To book a consultation or appointment with Kim simply Call us at 519-746-1212 or book online here.
Publication: https://www.instagram.com/p/B_dvgYIAl-N/
Publication: https://bit.ly/3dNArjl