We try to get to the Allied Beauty Association Trade Show every year to get inspired with the latest trends and techniques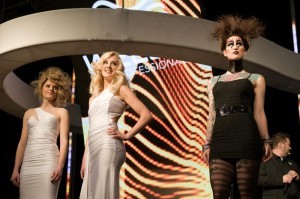 The ABA provides a wide range of educational seminars featuring prominent speakers and educators from around the world.
Between the ABA main stage presentations and classroom seminars, there is enough variety to satisfy even the most.
In short, the ABA shows provide an opportunity to acquire the knowledge and skills essential to staying abreast of change in the competitive and constantly evolving beauty industry.
The ABA's efforts ensure that beauty professionals who attend the shows take the most up-to-date products, trends and techniques back to their clientele.
Here's a video and some more photos from the event for you to enjoy…