Element Hair attends Arrojo Expo in NYC
In September 2013 Lance and Kim attended the Arrojo Expo in NYC. They were the only Canadians to attend!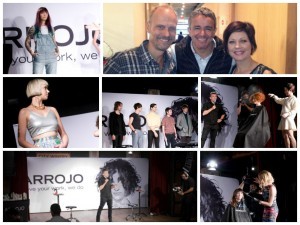 Arrojo Expo brought together over 300 professionals for two days of inspiration, celebration, and education, broadcasting presentations live across the web. It offered a global high-octane immersion into the ARROJO life force, and continued their commitment to use creative, career-shaping education, mentoring and business support as tools all stylists can use to be more motivated, artistic, technically precise, and successful.
It was a fantastic world class event! Element Hair looks forward to working further to develop our relationship with Arrojo.