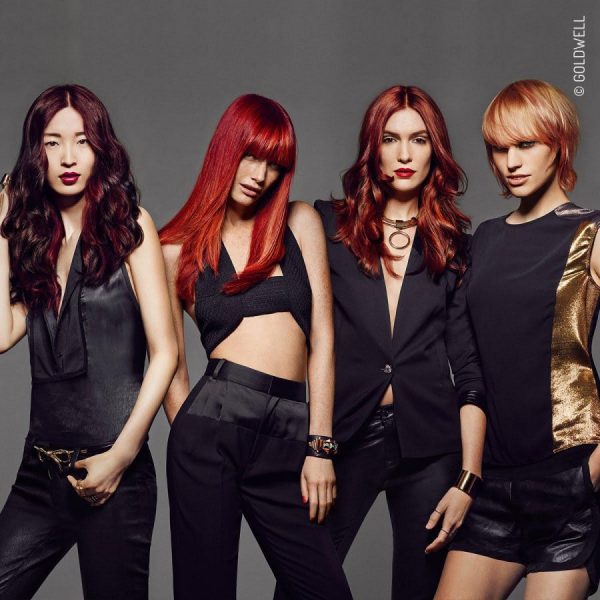 RED collection by Goldwell is here! Red hues for womens hair are hotter than ever before…
Highly anticipated release of the Goldwell RED collection womens hair colour is finally here. We're so excited to be able to bring you Goldwell's RED Collection, an innovative new formula that will bring your hair colour to the next level of red! Our team recently took a class that was specifically curated to showcase the new collection and we are beyond happy with the performance of the new formulas! This blog will go over everything you need to know about how you can #turnuptheheat with your RED look!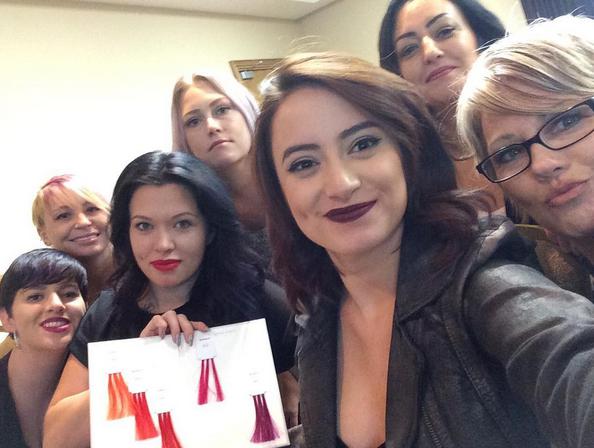 Goldwell RED Collection is all about multi-dimensional tones. We're seeing redefined reds with the use of Goldwell's Topchic Effects!
Topchic Effects is a hi-lift direct dye technology that offers incredible lift without the use of lightener. This technology allows us to maintain the integrity and health of the hair while also creating bold and bright colour results.
This will be perfect for our guests who have darker palettes (think brunettes – chocolate, black licorice, espresso) who want intensity in their reds without lightener! This also means that clients who come in with brighter palettes (think dirty blondes, mousey browns, golds) will have absolutely beautiful pure shades of reds!
One of our favourite products from Goldwell are their @Elumenated shades!
Goldwell's @Elumenated line combines the technologies of the Topchic permanent colour line and the Elumen high-performance ammonia-free non-oxidative colour bringing us the staying power and rich pigment for grey coverage from their permanent line with the intensity and shine from Elumen!
Our favourite thing about the @Elumenated line is that it has so much dimension and shine built into the formula which means your colour is never dull! This line will be bringing us the best and most brilliant coppers, reds, red coppers, red violets, and violets.
Our favourite part of the RED collection womens hair colour is that Goldwell has formulated new shades of blonde and brunette with the richness of the new RED technology – think strawberry blondes, smokey browns, and rich aubergines!
This season, we're seeing a lot of paneling for reds
This means that the colour is all about the placement! The new RED Collection showcases the work of Rodica Hristu, one of Goldwell's International Team Members. She has created four distinct looks for the collection: The Deep Violet Service, Fiery Red Service, Glowing Mahogany Service, and The Shimmering Copper Service which all feature creative colour placement using the new Topchic Effects collection.
We're incredibly inspired by different artists and we must say that these looks are to die for! We've already been seeing a shift in interest to vibrant deeper red shades for the Spring 2017 season fashion trends at our salon. We are so excited to be able to bring our clients the newest technology for the RED collection womens hair colour!
Book your appointment today! Bring your hair colour to the next level of RED!
The RED collection from Goldwell is now available at Element Hair studio in Waterloo.
We're ready to go RED! Are you?
#turnuptheheat
*All source images are property of Goldwell