Element Hair Celebrates Grand Opening and 20th Anniversary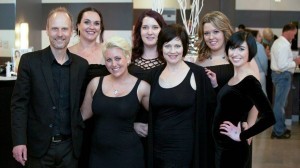 Thanks for coming out to our grand opening & 20th anniversary event! We had so much fun catching up with you and talking about our products and services. We also have to thank you for so generously donating your money to KidsAbility, together we raised nearly $500! Thank you Teressa van Vliet for participating in our event and representing KidsAbility.
It really doesn't get much better than being able to talk hair and beauty all night while eating the delicious food that Milestones on the Boardwalk provided for us. If we needed any more reason to love our new location, it's having this wonderful restaurant as a neighbour!
We had several information stations set up around the salon that our guests could visit with their special Element Hair 'passport'. If you didn't get a chance to come to the event, we're sorry that you missed out! Check out our recap video of the event here: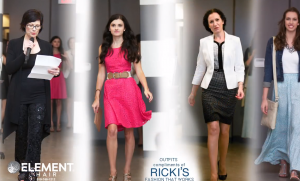 Not only that, another new neighbour of ours, Ricki's, put on a fashion show featuring some of their designer outfits and summer styles.
A big thanks to Leeann from Ricki's for helping us with our Fashion Show. The outfits were fantastic. Thank you to our favourite ladies at Goldwell: Heather Scott, Darlene Cheeseman, Laura DeSousa. We loved having you at our event. Thank you Elie for coming and helping with the Hair Treat Extensions. We were also thrilled to have a Dermalogica Expert come and offer Face Mapping. Thanks so much to Shari.
To all our customers, thanks for making the last twenty years so special to us, we can't believe it's really been twenty years since we opened this business together!
Here's to twenty more!
You can find photos of the event on our Facebook page. Don't forget to tag yourself!