We Love Our Peppermint and Hempseed Cleansing Conditioner!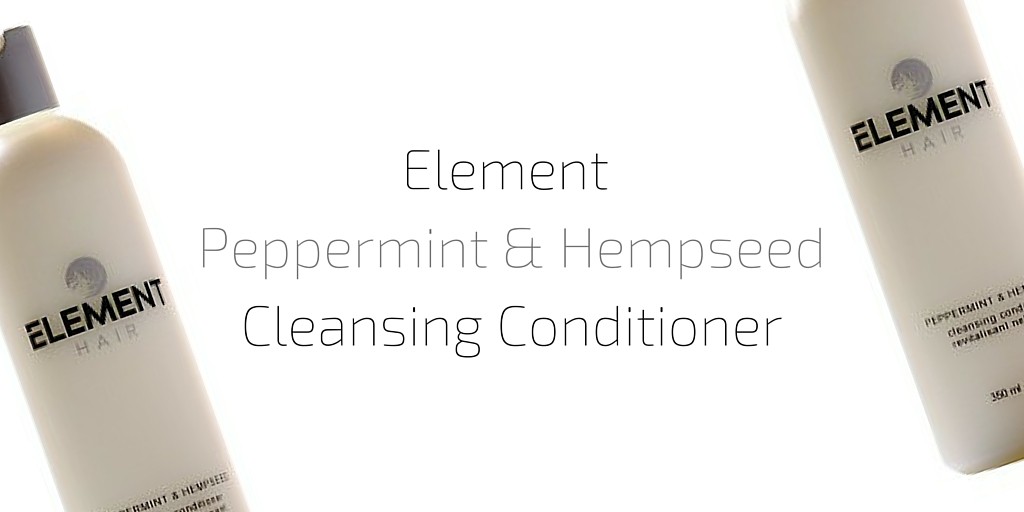 We have been obsessing lately over our "Element Peppermint & Hempseed Cleansing Conditioner." Why, you may ask? Well there are so many reasons that we decided to break it down for you into 3 main points:
1. It's Gluten-Free:
Nowadays you hear all over television, in magazines and online how more and more people are going gluten – free. Whether it is for weight, health or allergy-related reasons, consumers are now becoming increasingly in touch with the products they use and how the ingredients can affect their bodies. This is why we are proud to say that our Element Peppermint & Hempseed Cleansing Conditioner is completely gluten – free!
2. It's perfect for hard to manage hair:
As stylists, we create our exclusive namesake brand of hair products specifically for our clients, with their needs in mind.  When it comes to hair care, we listen to their troubles and concerns and cater to them. A common woe for many clients is that they find their hair hard to manage whether it be too thick, unruly, dull, frizzy or dry. If any of these problems seem familiar than our Cleansing Conditioner may be the perfect fix for you! With Argan and Grape Seed oil infusions – hair is left nourished, healthy and radiant!
3. It's healing:
Infused into our Cleansing Conditioner is Tea Tree Oil, Peppermint Oil, and Hemp – all incredibly healing ingredients.  Tea Tree Oil unblocks clogged hair follicles, moisturizes hair and keeps the scalp free of bacteria. Due to Peppermint Oil's astringent properties, the extract works to normalize the oil production of the scalp and is used as a treatment for both dry, itchy scalp and for oily scalp. Lastly, Hemp contains all twenty known amino acids, contains vitamins A, B, C, D & E,  and is complete with Omega- 3 & 6.
Don't just take our word for it – try it out for yourself! Our exclusive line of Element hair care products are available in salon, as well as online. Let us know on Twitter what you think by tweeting at @elementhair.