The Element Hair Academy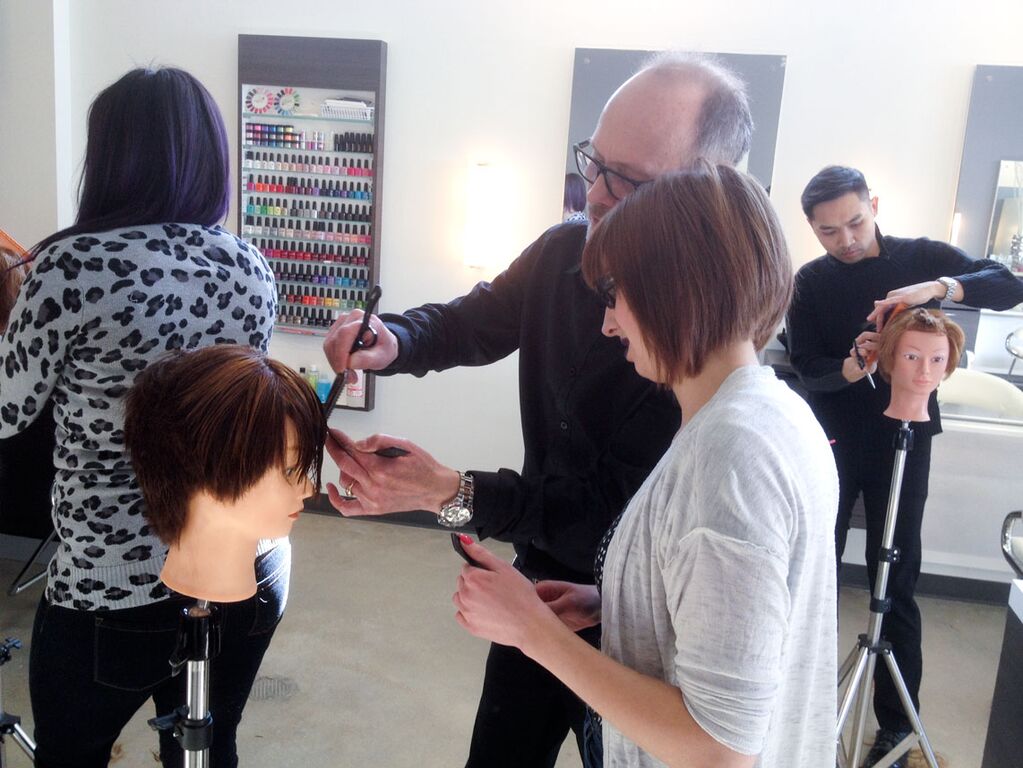 One of the things that we are most passionate about here at Element Hair is our passion for continuing education. From conferences, to skill-building workshops to classes led by our fabulous partners – we believe there is always a way to keep expanding our skills and stay ahead of the trend curve for our clients.
That being said, we also believe in giving back to our professional community and educating others as well as ourselves. That is why that for over a year now have dedicated ourselves to helping talented, young stylists grow their skills under the watchful eye of our Master Stylists. The Element Hair Academy accepts a small group of young hairdressers that show intense promise to become part of the team and work alongside our fabulous staff. The program begins with them observing the staff and Master Stylists at work while they practice colouring and cutting techniques and hairstyling on mannequins. Once a Master Stylist feels they have reached a level where they are ready to work on real clients that is where the real fun begins and we need your help!
The talented young hairdressers that are part of The Element Hair Academy offer complimentary haircuts to the people of Kitchener-Waterloo directed and overseen by a Master Stylist. This means both men and women of any hair length and any hair type!
Interested in this exciting opportunity? Give us a call today to find out more information and to secure your appointment.