Crank up your colour with Goldwell's @Pure Pigments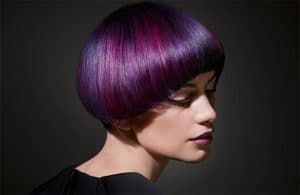 Pure Pigments is a collection of six direct dye additives from Goldwell that can be mixed into oxidative haircolour to create holographic effects, tone-on-tone boosting and dimensional pastel tones. … Pure Pigments is available in Pure Violet, Pure Yellow, Pure Orange, PureRed, Pearl Blue and Matte Green.
These direct dyes have been in the making for 12 years and can be added to the colour you already get to enhance your colour 10 fold. Pure Pigments adds 63% more shine, on average, than regular hair color. It boosts the color intensity of your color formula by up to 3 times, and is 2 times more resistance to fading. Really, what it boils down to is: @Pure Pigments boosts colour, adds shine and dimension, can be used to create pastel tones and make silvery tones more silvery.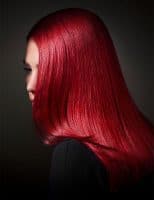 We offer 3 @Pure Pigment up-grades to your colour:
COLOUR WASHING: creates an extra layer of dimension to blonde shades creating pastel washes from subtle to intense colour.
COLOUR BOOSTING: brightens and intensifies your browns, reds, coppers and violets for tone-on-tone, show stopping colour saturation.
COLOUR MORPHING: is Goldwell's Signature Elumenated Hair Colour Service. It creates iridescent, multi-dimensional effects in hair color that change and move with light. By adding multiple tones of Pure Pigments it creates dazzling, moving colour effects.
Call the studio today 519-746-1212 and upgrade to Pure Pigments for your next colour service!