The world is a diverse place, and with it comes a diverse mix of hair types. From straight hair, curly hair, thick hair, to fine hair and they all come with their very own trials and tribulations. Element Hair recognizes and celebrates all hair types and understands the stresses that come with all of them. And that is why we have a customizable hair treatment for you.
What is a professional, in-salon hair treatment?
For both luxury and results, hair treatments are intensive, professional hair management systems that not only have longer lasting results than your at home treatment, they often penetrate the hair shaft and the follicles safely and more efficiently. Not only do professional, in-salon products match your hair and skin's natural PH level, they use stronger, safer ingredients. Whether you're looking for a bit of extra protection during your monthly colour service, or an extensive treatment that changes the very molecular structure of your hair, welcome to Element Hair's dynamic selection of hair treatments designed for all your hair needs.
Colour/ Damage-Control Treatments
BondPro+
More than just an upgrade, Goldwell's BondPro+ system is designed with and for Goldwell colour services. This treatment prevents damage from hair lightening, alkaline colouring and texturizing services, and adds moisture for healthier, shinier hair that's strong and replenished. It works in co-operation with Goldwell products for ultimate protection.
Time: 30 minutes*
Cost: starts at $50*
Stand Alone Treatments
While all treatments may be combined with other services, Element Hair offers intensive treatments that get down to the very cuticle and offer long-lasting results. Ranging from quality, core moisture treatments to extensive smoothing systems, hair treatments are a great way to add health, strength and control to your hair in a stand-alone treatment that is both relaxing and efficient.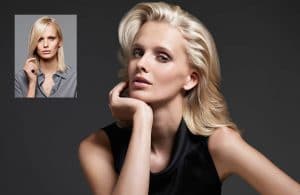 Kerasilk Intensive Volume Treatment
Do you deal with fine hair? Do you just wish you could give your hair that extra bounce and body, but nothing seems to last more than a few hours? If it seems everything weighs your hair down, then Kerasilk's Intensive Volume Treatment may be your saving grace. Adding keratin and elastin directly to the cuticle, this 30 minute treatment provides lasting volume, body and strength for fine, limp hair.
Time: 30 minutes*
Cost: starts at $45*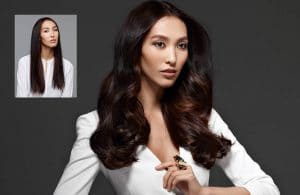 Kerasilk Reconstruct Intensive Repair
Stressed and damaged hair can be difficult to deal with, and sometimes using a damage-control shampoo isn't enough for hair that has been through all the elements, especially thermal and chemical damage. Kerasilk's Reconstruct Intensive Repair treatment nourishes, reinforces, and replenishes hair's strength. This 30 minute treatment starts at $45, a great fit for anyone's agenda and budget.
Time: 30 minutes*
Cost: starts at $45*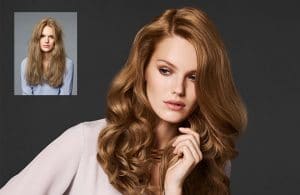 Kerasilk Control De-Frizz Treatment
If you struggle with frizzy, unruly hair, then this treatment might be worth thinking about. While smoothing treatments may seem harmful and daunting, Goldwell has introduced a revolutionary new service, free of harsh chemicals, that calms and smooths frizzy hair, without compromising hair's natural texture and ultimately nourishing and protecting. Keep your beachy wave and your tight curls and say goodbye to frizz. This treatment lasts 4-6 weeks for long-lasting frizz control and beautiful, natural hair.
Time: 45 minutes*
Cost: starts at $100*
Kerasilk Control Smoothing Treatment
Transform your unmanageable, wavy/curly and frizzy hair into smooth and silky locks with the one and only truly customizable smoothing treatment on the market! This treatment lets you control how much you want to shape and smooth your hair. Want intensely smooth hair without a whole lot of change to the shape of your natural wave, no problem! Want to relax your curls, but you don't need too much smoothing, we've got you covered! This intense smoothing system lasts up to 5 months for long-lasting control without investing in a straightening perm.
Time: Starts at 3 hours*
Cost: starts at $300*

CHI Straightening (permanent)
Are you tired of always having to straighten your hair? We have the solution to your frustrations. The CHI Straightening treatment permanently straightens your hair, as in it completely gets rid of your curls, and will last until it grows out. It transforms hair from frizzy, curly, wavy or even coarse straight hair into silky, beautiful, controlled, straighter hair by using the CHI Iron and silk and negative ions, all without the use of any harsh chemicals or ammonia. You can style your hair as normal after this treatment is done.
Time: Starts at 3 hours*
Cost: starts at $300*
Whether you are looking for relief for a certain hair type, want added and/or extra protection for a service you're already getting, or you just want to treat your hair, Element Hair's professional, in-salon treatments are fun, affordable and effective. Book your complimentary consultation or call us to learn more and book your customized hair treatment today!
*All costs and times are approximate and depend on how long and dense your hair is. 
Kerasilk Revitalizing Scalp Facial
It's time to give your scalp the attention it needs – experience a new way to take care of your scalp: The Scalp Facial.
To preserve our skin's youthful appearance we exfoliate, mask and cleanse. So why not treat your scalp the same way? Kerasilk Revitalize is specially designed to counteract and protect against hair loss, thinning strands and dry, sensitive scalps.
The Kerasilk Revitalize products are enriched with ECTOIN – one of nature's best kept secrets. Ectoin is from the Rose of Jericho plant, this plant is known for its ability to revive itself after there has been a lack of mositure. Ectoin is used in a variety of sun lotions and skin scare products. It has anti-aging abilities and protects the hair from UV rays and daily stresses just like it would in the Rose of Jericho. In other words it's hair safe sunscreen.
In salon this scalp facial includes 5 steps designed for the best experience and results. These steps include Exfoliation, Cleansing, Rebalancing, Nourishing, and Redensdifying. After you complete the in salon service you get to select from either the Nourishing or Redensifying serum as a take home product. How do you know which to choose? Well, Kerasilk's Nourishing serum is best for hydrating dry, sensitive scalps while the Redensifying serum is best for fighting back hair loss. The best part of this treatment is that it comes with a specialized massage technique designed for every scalp need!
Try out this luxurious scalp treatment today! Pair this with a Kerasilk hair treatment for the full VIP experience! Trust us, your scalp will thank you.