Staff Pick: ARROJO Protective Thickening Lotion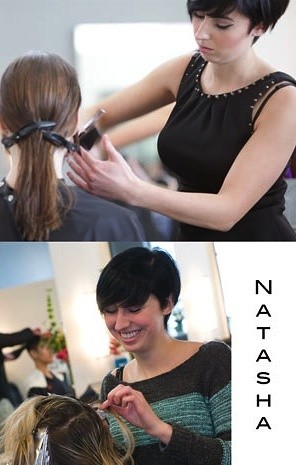 Hello, I'm Natasha, one of the stylists at Element Hair and my product of choice is ARROJO's Protective Thickening Lotion. It's one I never forget to use!
Protective Thickening Lotion is my all time favourite product. It is very nice as well as lightweight, and it protects the hair from heat styling and helps prevent breakage. A key ingredient in this product is a polymer called Polyquaternium-68. In my opinion, this should be a key ingredient in every product. It's pretty much a super polymer!
What it does is create a film that thickens the hair and protects it from the heat of styling tools. You can actually feel a difference in the thickness of your hair. It also gives the hair amazing curl retention and a light, flexible hold. The polymer is water-soluble, so it's easy to wash out and will not build up on your hair.
The other key ingredient is benzophenone-4, which is an ingredient used in some sunscreens. This ingredient protects the hair from harmful UV rays that can cause hair colour to fade.
Protective Thickening Lotion is great for all hair types, but it is especially good for fine hair. It's so lightweight that it won't weigh your hair down. The ingredients in this product are one of the reasons I love it so much (also it works really well)!
Protective Thickening Lotion is an amazing product for those that like to use a lot of hot tools on their hair, because it offers a lot more than just heat protection. If you don't already love this product, see for yourself!
Find out more at Element Hair Salon on The Boardwalk in Waterloo.