Staff Pick: Element's Shine Spray
Brooke Lowater is one of our new stylists at Element Hair!
She says: "Spray Shine is one of my personal favourite products. It gives a natural shine to all hair types. I love having silky, shiny hair and this product does all that and more!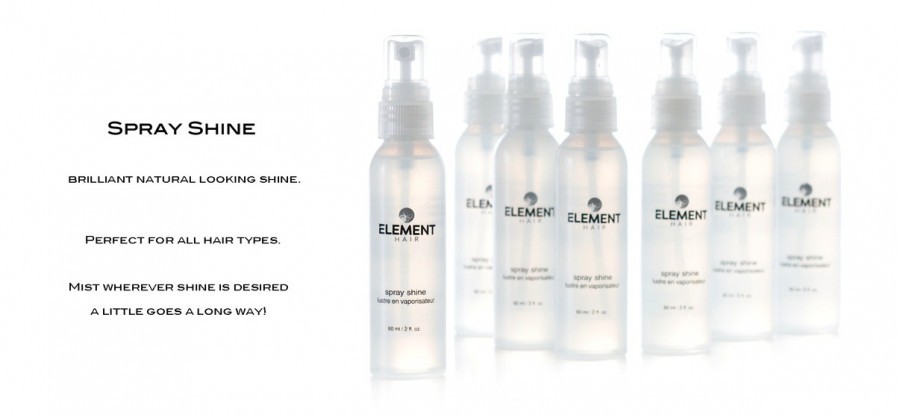 Element Hair Stylist Brooke Lowater.
The two key ingredients in Spray Shine are: cyclomethicone and phenyl trimethicone.
Cyclomethicone is a silicone fluid that makes hair easy to brush without breakage. it can also be found in some conditioners. It has a silky smooth feel that is transferred onto the hair. Cyclomethicone also evaporates, so it won't leave a buildup on the hair or leave it greasy or oily. It also reduces the porosity of the hair, hairs ability to absorb water, which aids in humidity protection!
Phenyl trimethicone is also a silicone found in Element's Spray Shine. This ingredient helps condition the hair and adds sheen and shine. It also helps treat and prevent breakage by being heat resistant.
Here are my tips on how to use Spray Shine:
Spray at arms length away from hair. Mist wherever shine is needed. I usually find the ends of hair lack shine more so I concentrate the Spray Shine there. And remember a little goes a long way!"