Element Celebrates 1-Year at The Boardwalk in Waterloo
(continued below video…)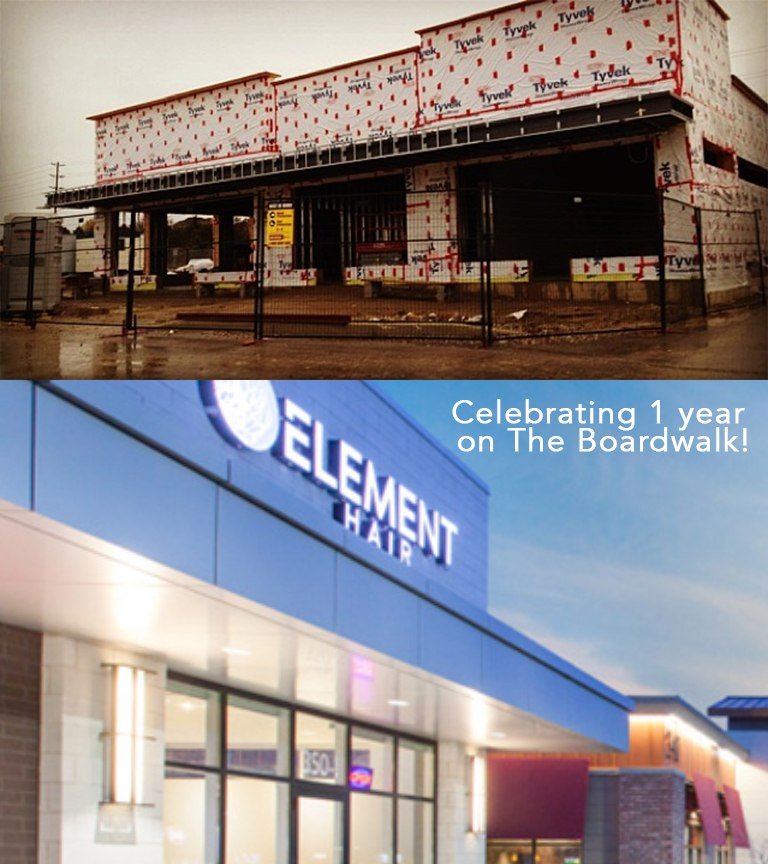 January marks the 1-year anniversary of our location at The Boardwalk in Waterloo. It's been an amazing year for Element Hair and we are looking forward to another!
Since moving into our location on January 21st 2014, we have completed 6300 services including hair, nail and beauty appointments.
We couldn't be happier with our studio, our Boardwalk neighbours and the Waterloo community. As we reminisce about the past 12 months, it's very clear that time really does fly by when you're having fun! We love what we do and we love the community we're a part of at  The Boardwalk in Waterloo.
We've created a video of some of our favourite Element Hair memories from the past year. Thank you for being a part of this journey and sharing these moments with us.
We are looking forward to many, many more!