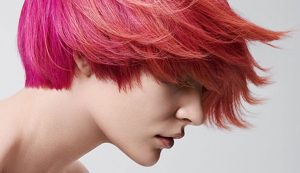 The new colour line from Elumen is keeping things hot-hot-hot!
Elumen has officially launched their newest colour  line, and if you thought the original set was out of this world, wait until you see Elumen Play; this semi-permanent colour is made to fade. 
Elumen Play has the same direct-dye technology as the original line, but without the permanency that some clients often shy away from. Now you can try all of Elumen's vibrant shades but instead of lasting for months and months, the colour will fade on tone after up to 15 washes! Been dying to try  pink peekaboos, but never wanted to commit to a colour for such a long time? Try Elumen Play!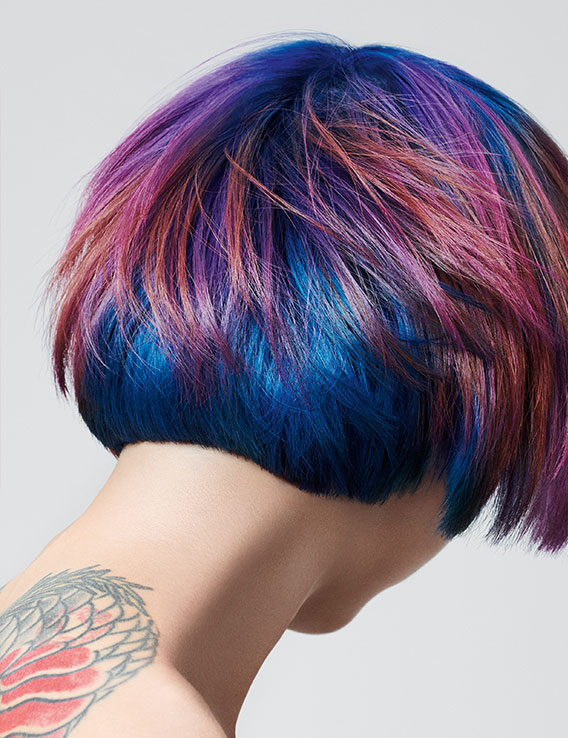 The colour offers incredible shine due to its unique technology and offers the same reparative silkiness that we've all grown to love from Elumen. Think of your hair as getting the ultimate pampering treatment WITH a stunning shot of colour. Who could say no to that? Due to Elumen's vibrant tones, it is advised to be applied to naturally lightened hair or prelightened hair for the best outcomes. 
With fall right around the corner, everyone is looking to change up their look, and the Elumen Play offers the ultimate advantage to commitment-free colour. In fact, we encourage you to change your mind at every visit–from vibrant Pures to soft Pastels, the choice is all yours!
The Elumen Play Colour Eraser also makes switching colours a breeze if you feel like changing things up before it's completely faded out, and its damage free to your hair unlike attempting to remove artificial colour with lightener. KAO Canada has crafted the Elumen Play line for everyone wanting to spice things up again, and again, and again, and again! It's called "Play" for a reason and that's thanks to its 100% removeability feature!
Call the salon at 519.746.1212 or book an appointment online today
to try all the benefits of the new Elumen Play!
We've been busy testing out the new line ourselves in the salon, and we are so excited to be able to officially offer this service to our clients. We've been keeping things on the down-low for some time now, and boy does it feel good to let it loose! Our Master Stylist, Kim Nielsen, got to experiment with her beautiful client Kate.
Kim has been working to get her client to the perfect white-blonde for a couple months now, and Kate now comes in for her monthly colour maintenance (ah, what a dream client!) Last time Kate was in, Kim couldn't help herself from testing out the new Elumen Play. She balayaged full slices of pastel pink and mint into Kate's arctic blonde for an illuminescent finish! Take a peak at Kim's process and decide for yourself if you're ready to play–we know we are!